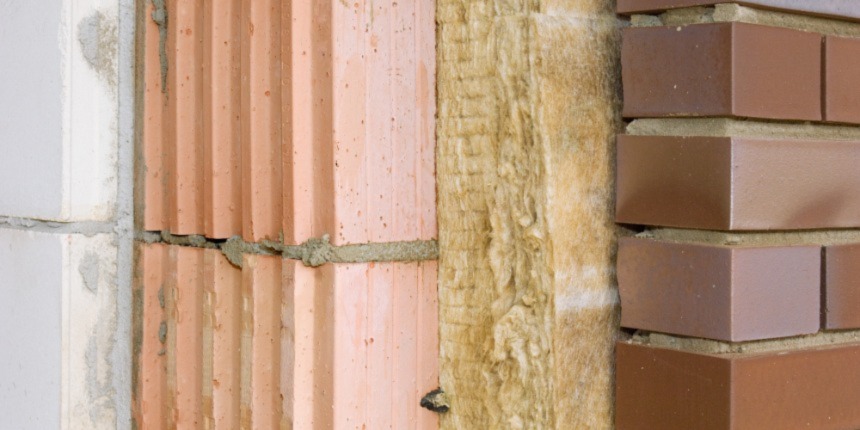 Cavity Wall Insulation Removal
Enquire Today For A Free No Obligation Quote
A third of the heat wasted in an uninsulated home is lost via the walls. You can conserve energy and money on your heating bills by properly insulating cavity walls.
In general, houses built during the 1990s have wall insulation to keep the heat in, but if your house is older, it may not have any at all. However, if your cavity wall insulation is older, you might find that it is not as effective as having more modern cavity wall insulation installed would be.
If that is the case, or if you have had cavity wall insulation installed incorrectly in the past, you will want to have it removed so you can replace it with better, more energy-efficient insulation material. That is where we come in.
With years of experience in both the removal and installation of cavity wall insulation, we offer a complete replacement service at a fair price. Get in touch with us today for a free quote, or read on below for more information on our cavity wall insulation extraction services.
Who Are We?
Cavity Wall Insulation is a UK-based company committed to offering high-quality cavity wall insulation services. That means that we both install cavity wall insulation and remove cavity wall insulation from external walls and internal walls alike.
With years of industry expertise, we have established ourselves as a reliable name in the field of energy-efficient solutions.
At Cavity Wall Insulation, we recognise the value of insulation in increasing energy efficiency and lowering carbon emissions. Our objective is to assist households in lowering their energy usage, lowering their utility costs, and creating comfortable, warm living areas at a reasonable price.
Our expert cavity wall extraction teams are dedicated to providing outstanding service while utilising cutting-edge techniques and materials to achieve optimal insulation performance.
Why Use Us?
With accreditation from a range of boards such as the National Insulation Association (NIA), the Cavity Insulation Guarantee Agency (CIGA), and the British Board of Agrement (BBA), we are a registered installer who can help fix incorrectly installed insulation or simply unfilled cavity walls, keeping everything up to the standards required by building regulations.
We promise efficient, cost-effective removal of damaged insulation and installation of new materials suitable for cavity wall insulation, with thousands of clients across the UK happy with our services.
Over 15 Years Experience In Cavity Wall Insulation
We have more than 15 years of experience in filling cavity walls, both outer walls and inner walls, with appropriate insulation material. So, if you want cavity wall insulation removed and replaced by a skilled team of hard-working professionals, get in touch with us today for more info!
What is cavity wall insulation removal?
Old cavity wall insulation is removed by a simple process. We drill holes in the wall and then begin pumping compressed air into those small holes in the outer leaf wall while an industrial vacuum collects the leftover old insulation materials and ensures that no insulation material remains that might decay and cause damp patches.
To guarantee that nothing is left behind in the higher areas of a house, cavity wall filling is normally removed from the bottom up. All debris is then bagged and transported from the premises to be securely disposed of by our services.
Typically, a metre of photographic evidence is collected to determine whether or not the hollow between the two walls has been properly emptied in order to avoid future wetness in your house. We will also use borescope inspection to fully diagnose the state of your walls and ensure everything is in good condition.
Why Should You Remove Cavity Wall Insulation?
If you have old cavity wall insulation that is exhibiting symptoms of wear and tear, it should be removed and replaced.
This is mainly due to the UK environment; because the UK experiences a lot of rain, cold, high winds, and ice, our homes frequently sustain damage to the bricks and, on occasion, the cavity walls themselves. Your external walls are regularly exposed to wind-driven rain, causing damp problems if combined with poor maintenance.
Cavity Wall Insulation Removal Cost
It is possible to have the whole removal and installation of new cavity insulation subsidised through the government's GBIS or ECO4 initiative. Although removing cavity wall insulation may appear to be a drastic move, it is frequently the most advantageous course of action in the long run.
Eligibility for subsidies for home upgrades is decided by your criteria, such as the benefits you get, whether you are a tenant or a homeowner, and the condition of your property and its brickwork.
How much does it cost to remove cavity wall insulation?
Removing cavity wall insulation can be free if you live in a home suitable for government grants. If not, however, most properties will cost between £300 and £600 to remove cavity wall insulation or as much as £1600 for a large detached house. For a bespoke quote, get in touch with our team today.
Cost of removing cavity wall insulation per square metre
In general, cavity wall insulation removal will cost around £20 per square metre. The average install cost of new insulation will be higher, but there are government grants available to help with these costs.
Cavity Wall Insulation Removal Grants
The government's ECO4 grant scheme is designed to help reduce your carbon footprint and insulate your home. It is likely that you will be able to qualify for the ECO4 energy grant for cavity wall extraction if you fit some basic criteria.
For this grant, you have to own or rent a property and receive certain common income-related benefits. This can pay for the entire cost of insulation removal, and once you have got new insulating material in place, you will save energy bills by reducing the heat lost across your whole house.
The energy saving trust identifies the yearly energy bill savings of a gas-heated home to be between £145 and £500 per year, simply by preventing all the heat escape routes through the walls.
Cavity Wall Insulation Removal Benefits
Removing your insulating materials from the cavity barrier and replacing them with new, effective materials suitable for cavity wall filling has several important benefits. Let's take a look at them.
Improved Energy Efficiency
Heat loss through external wall materials can increase the cost of heating your home significantly. Insulating those walls prevents heat from escaping through your walls, and any look at a thermal imaging map of your walls before and after installation will show an enormous difference in your heating bills.
Improved Indoor Air Quality
Reducing the risk of damp forming around the outer wall of your home can have a huge impact on the air quality of your living space. It reduces the risk of mould development and damp leading to lung problems, and if combined with loft insulation, can make a vast difference.
Improved Structural Integrity
Filling voids in your cavity walls essentially makes them into solid walls, holding everything up a little better and giving greater strength and durability to your outside walls.
Improved Aesthetics
Voids between walls can lead to a brick wall that cracks and sags, while filling those gaps can make your wall behave more like a solid wall, holding together like stone walls.
Reduced Maintenance Costs
By protecting the interior wall from damage, you essentially reduce the number of surfaces in need of maintenance. If a solid wall takes damage, you have to fix the inside and outside alike, but using wall ties and filling to protect your internal wall surface ensures that you only ever have to fix external damage.
Cavity Wall Insulation Removal FAQs
What materials are used for cavity wall insulating?
A number of materials are common. Most often, polystyrene beads are used to insulate wall cavities, but as well as polystyrene beads, you may also see mineral wool or polyurethane foam used to fill cavity walls.
Can you remove insulating materials from solid walls?
No. This process is only relevant for cavity walls, which have a void between the internal and external surfaces.
Can you insulate internal walls?
There is very little point in insulating internal walls in your home, as heat passing through those will only pass into other areas of your living space. It is the heat that escapes to the outside world that you need to be trying to capture!
★★★★★
We absolutely love the service provided. Their approach is really friendly but professional. We went out to five different companies and found Cavity Wall Insulation to be value for money and their service was by far the best. Thank you for your really awesome work, we will definitely be returning!
---
★★★★★
We have used Cavity Wall Insulation for many years as they are certainly the best in the UK. The attention to detail and professional setup is what makes this company our go-to company for all our work. I highly recommend the team for the immense work – we highly recommend them!
---
Will Carter
Greater London
Book your Cavity Insulation Extraction today
If our services sound like they might be useful, or you are wondering about the ECO4 grant scheme, get in touch with our team today and open a conversation. We will be happy to help you work out what is best for your home and provide a bespoke quote for your unique situation!
Areas We Cover